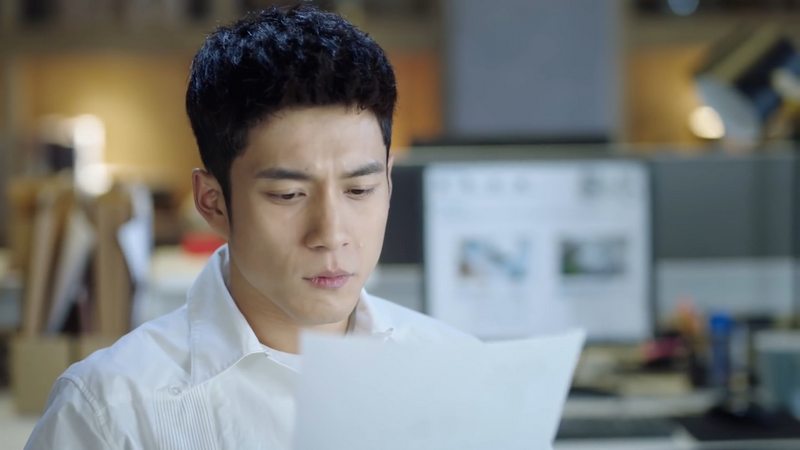 Cheng Zheng gets a letter from Human Resources. It is time for interns to be evaluated, and each department can either keep one intern or none at all. From the beginning, he knew this when he joined the same department as Su Yunjin.
Cheng Zheng talks to Sister Guo.
During a meeting, Sister Guo praises Su Yunjin's effort at the contract bidding. Their company won, but this will be a joint project with Hengkai Company. Brother Li tells Su Yunjin that Cheng Zheng has resigned. Cheng Zheng didn't give a reason, but this is expected given his connection to Zhang Yue and Hengkai Company.
Sister Guo thinks differently. It's possible Cheng Zheng resigned to give the chance of becoming a full-time employee to Su Yunjin. Su Yunjin wants Cheng Zheng to come back so that they can compete fairly, but Sister Guo offers Su Yunjin a choice: seize this opportunity or leave. Su Yunjin can stay because of her ability, not because Cheng Zheng is gone.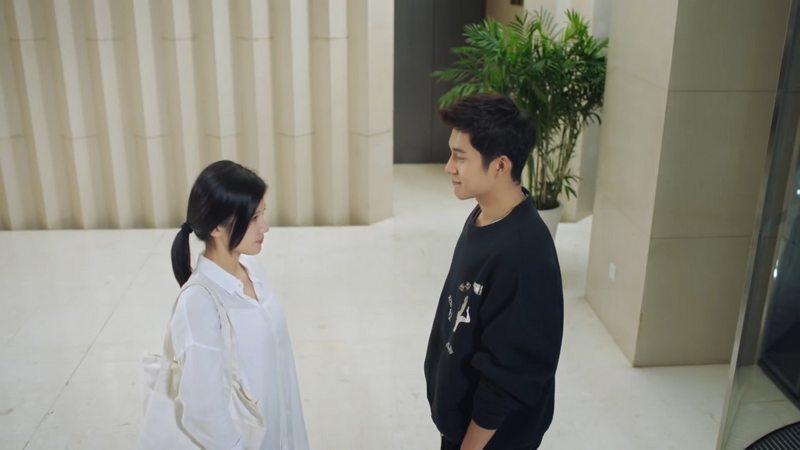 While Su Yunjin debates whether to call Cheng Zheng, Cheng Zheng calls her first. They meet at the company's entrance.
Cheng Zheng tells Su Yunjin not to feel bad because he intends to be a freelance architect. Su Yunjin thanks him for helping her during the internship. He says she can repay him by going to a resort with him this weekend. Zhou Ziyi, Mo Yuhua and Jin Zi are coming, too.
Arriving at the resort, Cheng Zheng, Su Yunjin, Zhou Ziyi, Mo Yuhua and Jin Zi check in at the front desk. Su Yunjin and Jin Zi meet for the first time.
Mo Yuhua asks Su Yunjin about Cheng Zheng. Embarrassed, Su Yunjin won't answer.
Cheng Zheng, Su Yunjin, Zhou Ziyi, Mo Yuhua and Jin Zi eat together. Coincidentally, the resort's employees are decorating the dining area for a wedding, prompting Cheng Zheng to describe his ideal wedding. Cheng Zheng invites the group to go for a walk later.
As the group sets off, Zhou Ziyi pushes Mo Yuhua and Jin Zi to a different direction so that Cheng Zheng and Su Yunjin can be alone.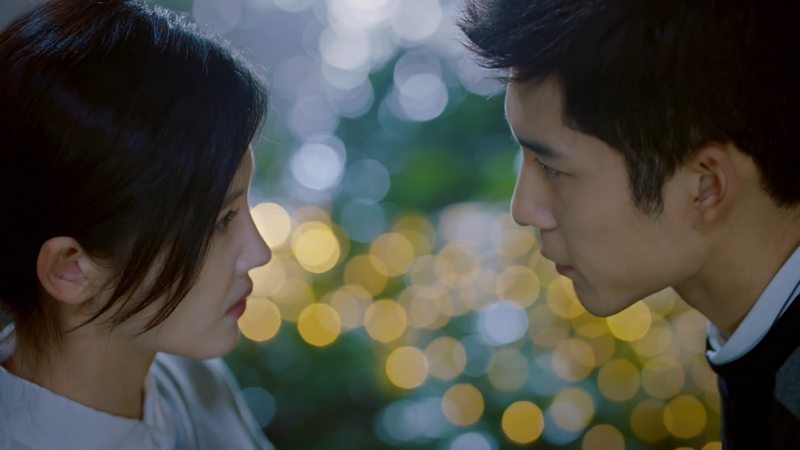 Cheng Zheng doesn't know what he did wrong to cause Su Yunjin to treat him coldly. Once again, he says he likes her. Suddenly, there is a power outage, and the area plunges into darkness. He holds her hand to reassure her and refuses to let go even when the lights come back on. Zhou Ziyi, Mo Yuhua and Jin Zi see what happened and tease them.
Returning to the dining area, the group helps the resort's employees put up wedding decorations. Cheng Zheng supports Su Yunjin so she can hang lanterns. Su Yunjin tells him to put her down, but he doesn't want to let her go. It has taken him many years to be able to hold her.
When everything is finished, Su Yunjin and Mo Yuhua leave first. Zhou Ziyi and Jin Zi follow them. Left on his own, Cheng Zheng makes a heart with his hands and grins.
Mo Yuhua can't wait to hear the details from Su Yunjin, admiring Cheng Zheng for melting an iceberg like Su Yunjin. Su Yunjin isn't sure what happened. Mo Yuhua thinks Su Yunjin probably developed feelings for Cheng Zheng a long time ago. When it comes to love, Mo Yuhua tells Su Yunjin to stop being logical and trust her feelings.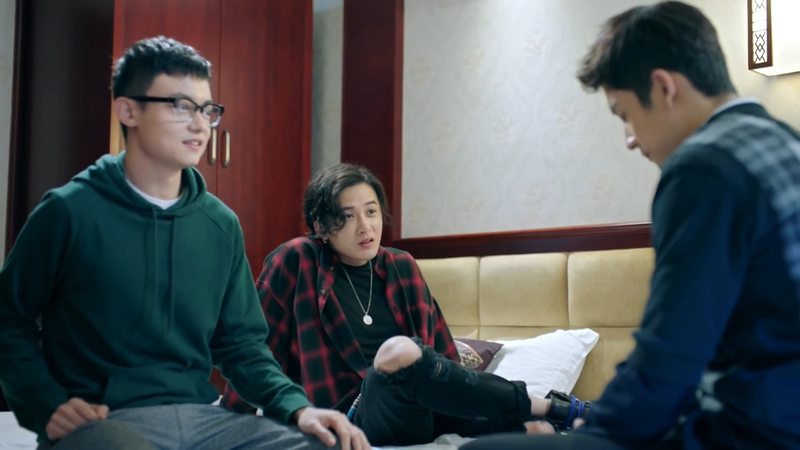 Zhou Ziyi and Jin Zi are also happy for Cheng Zheng. Cheng Zheng says a playboy like Zhou Ziyi can't understand how he feels right now. Cheng Zheng advises Zhou Ziyi to be honest with Mo Yuhua if he doesn't like her so that Jin Zi can have a chance.
Unable to sleep, Cheng Zheng goes on another walk and sees Su Yunjin. He says she can always rely on him. She isn't sure if they are suitable, so he promises to improve his temperament. He just wants to be with her. He asks if they can be a couple, and she nods.
Mo Yuhua congratulates Su Yunjin, praising Su Yunjin for finally having the courage to accept Cheng Zheng.
Driving home, Cheng Zheng, Su Yunjin, Zhou Ziyi, Mo Yuhua and Jin Zi take a break at a rest stop. Cheng Zheng gets out of the car and extends his hand towards Su Yunjin. She won't take it, so he grabs her hand, forcing her to walk with him.
Cheng Zheng and Su Yunjin tease each other. Running to get away, she bumps into a man, causing him to spill coffee all over himself.