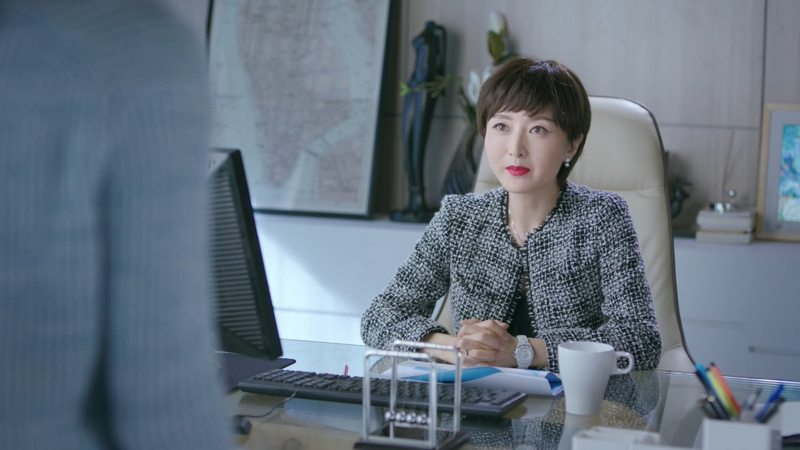 Sister Guo corrects the report Su Yunjin turned in. The contract bidding will occur soon, and Sister Guo will take Cheng Zheng and Su Yunjin along to gain experience. She advises Su Yunjin to dress formally for the event.
Su Yunjin tells Cheng Zheng the good news. To her surprise, Cheng Zheng doesn't worry about the contract bidding but something else: Su Yunjin and Shen Ju'an could meet each other again. Since Shen Ju'an works for Hengkai Company, he will likely be at the event. She says she has moved on, but Cheng Zheng forbids her to even say Shen Ju'an's name.
On the day of the contract bidding, Cheng Zheng and Su Yunjin follow Sister Guo and Brother Li to the event. At the entrance, the group bumps into Zhang Yue and Shen Ju'an. Zhang Yue greets Cheng Zheng, thus revealing their family connection to Sister Guo.
Sister Guo doesn't feel well, so Brother Li has to take her to a hospital. This means Cheng Zheng and Su Yunjin will have to handle the contract bidding. Su Yunjin hesitates. Cheng Zheng encourages Su Yunjin, believing she can do it since she worked on the report.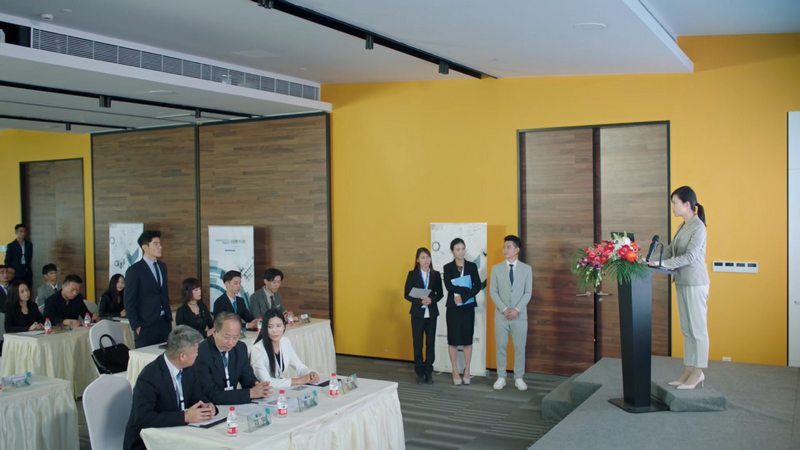 During Su Yunjin's presentation, Shen Ju'an interrupts to argue why his company's proposal is better. Cheng Zheng signals to Su Yunjin, and with his encouragement, she defends her position successfully.
When the presentation is finished, Su Yunjin asks Cheng Zheng about her performance. Cheng Zheng is confident they will win.
Su Yunjin receives a text from Sister Guo, praising her. It turns out Cheng Zheng sent a picture of Su Yunjin's presentation to Sister Guo.
Then Su Yunjin receives a text from Shen Ju'an, saying there is no hurry for Uncle Ding to pay him back.
Su Yunjin asks Shen Ju'an what the text is about. Shen Ju'an says he lent money to Uncle Ding to cover the embezzlement two years ago. He meant to send the text to Uncle Ding but sent it to her by mistake. In addition, he says his survival at Hengkai Company depends on winning this contract.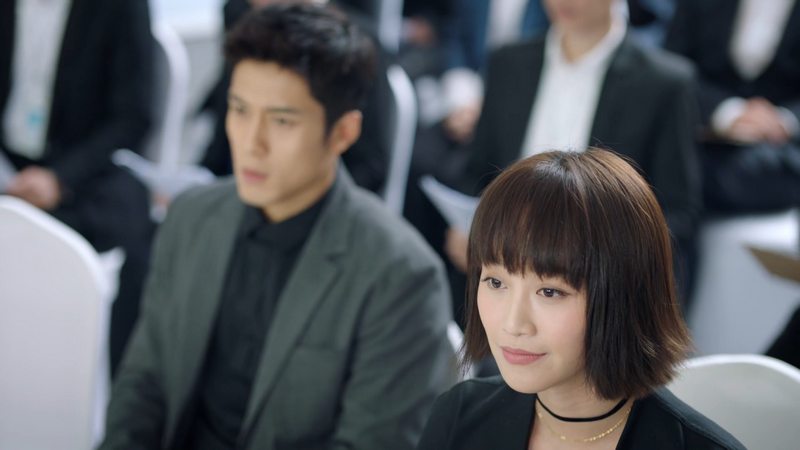 Cheng Zheng worries because Su Yunjin stepped out to talk to Shen Ju'an and hasn't come back. Zhang Yue tells him to stop trying to control matters that aren't related to him.
Cheng Zheng sees Shen Ju'an's text and accuses Shen Ju'an of playing dirty, resorting to emotional blackmail to force Su Yunjin to back down from the contract bidding. As usual, Zhang Yue defends Shen Ju'an. Zhang Yue says she and Shen Ju'an have married, so Cheng Zheng needs to speak respectfully to Shen Ju'an. The revelation shocks Cheng Zheng and Su Yunjin.
Cheng Zheng waits for Zhang Yue at Hengkai Company. As soon as he sees her, he pulls her away from Shen Ju'an so they could talk in private.
Cheng Zheng refuses to believe that Zhang Yue and Shen Ju'an have married. If there is nothing wrong with the marriage, why is she hiding the truth from her parents? He is afraid Shen Ju'an is using her to further his career ambition. Zhang Yue says she married someone she likes and is happy. She needs Cheng Zheng's support, not his condemnation.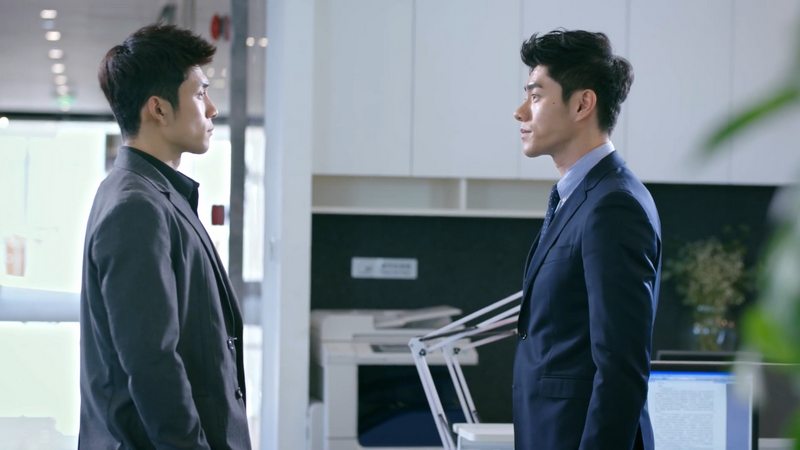 Cheng Zheng warns Shen Ju'an not to hurt Zhang Yue. Unlike his gullible cousin, Cheng Zheng will never trust Shen Ju'an. In addition, Cheng Zheng vows to help Su Yunjin so that she can, slowly but surely, pay back the money Shen Ju'an gave to her family.
Su Yunjin checks with Uncle Ding, who admits to borrowing money from Shen Ju'an. Uncle Ding couldn't tell her because Shen Ju'an told him not to say anything. After two years, Uncle Ding has paid half of the debt. By accident, she hears gossip from her co-workers. It isn't easy for interns to transition to full-time employees, but once they do, the salary will double.
The workday is over. Cheng Zheng offers to drive Su Yunjin back to her dorm. However, Su Yunjin is in the mood for a walk.
Cheng Zheng encourages Su Yunjin, believing she can pay off her family's debt. He is still annoyed about Zhang Yue marrying Shen Ju'an, but Su Yunjin says maybe Zhang Yue and Shen Ju'an love each other. Su Yunjin worries whether she could have done better at the contract bidding. Unlike her, Cheng Zheng has no regrets because they did their best.