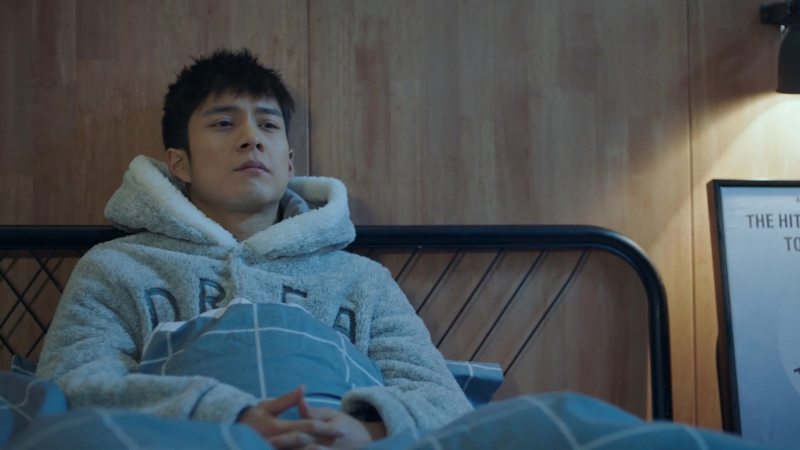 After knowing what Shen Ju'an had done, Cheng Zheng and Su Yunjin go back to bed but can't fall asleep.
In the morning, Su Yunjin makes breakfast. She asks Zhou Ziyi to wake up Cheng Zheng, but Zhou Ziyi won't do it after seeing Cheng Zheng in a bad mood last night.
Cheng Zheng tells Su Yunjin a story from his childhood. One time, he scratched Zhou Ziyi's face, but Zhou Ziyi wouldn't tell his parents because they might not let him play with Cheng Zheng again. Now, Cheng Zheng feels like Zhou Ziyi. Even if Su Yunjin did something wrong, Cheng Zheng would forgive her because he doesn't want to lose her.
With Zhou Ziyi and Mo Yuhua as witnesses, Cheng Zheng promises to never act badly toward Su Yunjin again.
Cheng Zheng is glad his company is near Su Yunjin's company, which makes it easy for them to go to work together. He wants to eat lunch with Su Yunjin, but as usual, she is busy.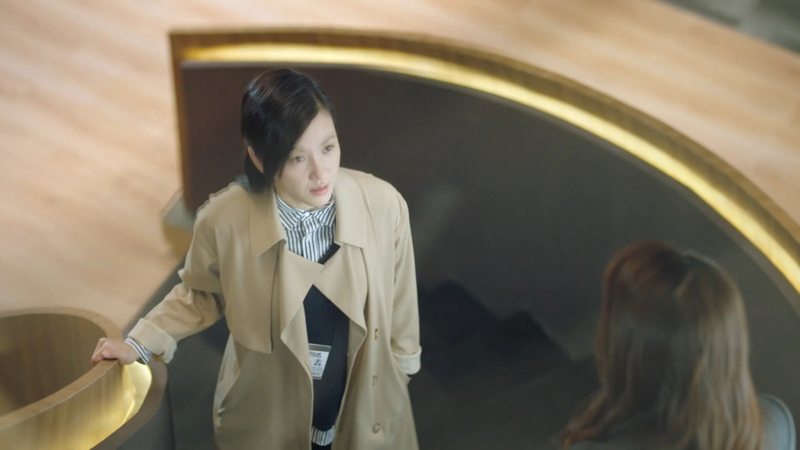 As soon as Su Yunjin gets to the office, she asks Elsa if CEO Xu is available. Elsa says CEO Xu has been looking for Su Yunjin, too.
Su Yunjin gives CEO Xu her resignation letter. She violated the company's rules by helping a competitor, even though she did so unknowingly. CEO Xu says he plans to quit to open his own company. Chuck already agreed to help him. Now, CEO Xu recruits her to work for him.
Needing more money, Cheng Zheng asks his boss for more projects. Previously, Cheng Zheng didn't want to work too much because he wanted to spend more time with Su Yunjin.
Cheng Zheng gets a call from Shen Ju'an, who wants to meet with him.
Shen Ju'an apologizes for causing trouble between Cheng Zheng and Su Yunjin. Cheng Zheng says he and Su Yunjin are fine because they are always honest with each other. Shen Ju'an feels terrible for deceiving and hurting Zhang Yue. As a result, he will leave Hengkai Company and divorce Zhang Yue. Cheng Zheng calls Shen Ju'an a coward.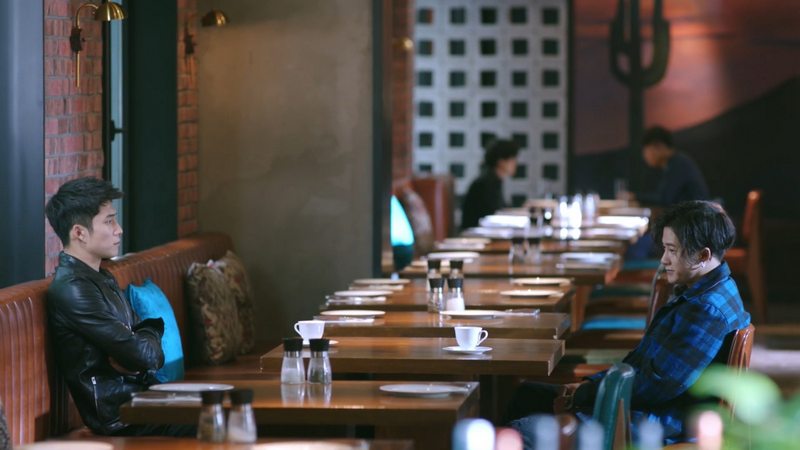 Cheng Zheng is surprised to see Zhou Ziyi again so soon. Zhou Ziyi says his wife has asked for a divorce because she wants to get back with her ex-boyfriend, who is the father of her child. Zhou Ziyi won't tell anyone else about this, especially Mo Yuhua. It's not fair to burden Mo Yuhua, especially since she will go abroad to study.
The alarm in Cheng Zheng's phone rings, reminding him it's time for Su Yunjin to get off work. He calls her, checking to see if she can go home. However, she has to work overtime. He decides to also work overtime so they can go home together.
CEO Xu needs Su Yunjin to go with him to meet a client. Thus, Su Yunjin calls Cheng Zheng to tell him not to wait for her. Once again, Cheng Zheng grumbles about her being a workaholic. She says she already resigned, so she has to wrap up everything before leaving.
Cheng Zheng rushes to Su Yunjin's company and catches her as she is about to leave with CEO Xu. Cheng Zheng gives her the hamburgers he bought so she has something to eat. Introducing himself to CEO Xu, Cheng Zheng thanks him for taking care of Su Yunjin.
Arriving at a restaurant, Su Yunjin waits while CEO Xu parks the car. She throws the hamburgers from Cheng Zheng into a trash can. Then she sends Cheng Zheng a text, telling him to go home.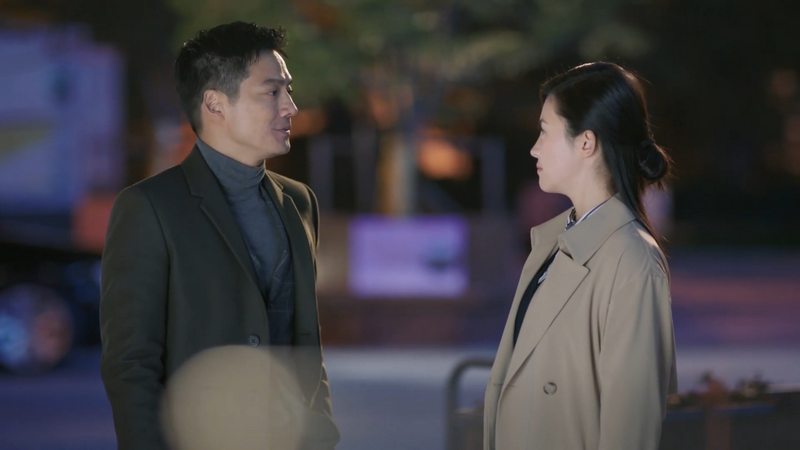 CEO Xu says the meeting focuses on internet usage, so he encourages Su Yunjin to speak freely because she is from a younger generation, which knows more about the internet than older people like him.
While driving home, Cheng Zheng's stomach begins to hurt. He calls Mo Yuhua and asks for advice. Mo Yuhua is at work and tells him to come to the hospital immediately. Su Yunjin doesn't answer her phone, so Mo Yuhua sends her a text about Cheng Zheng's condition.
Meanwhile, Su Yunjin is busy in a meeting.
Mo Yuhua waits for Cheng Zheng at the hospital's entrance. As soon as Cheng Zheng arrives, she takes him to the emergency room. After an examination, the doctor thinks Cheng Zheng has appendicitis, but they need a blood test and an ultrasound to confirm the diagnosis.
After checking the results of the blood test and ultrasound, the doctor says Cheng Zheng needs surgery as soon as possible or his condition will turn critical. Cheng Zheng asks Mo Yuhua to call Su Yunjin. Mo Yuhua keeps on calling, but Su Yunjin doesn't answer her phone. At this time, Zhou Ziyi shows up at the hospital after receiving a call from Mo Yuhua.