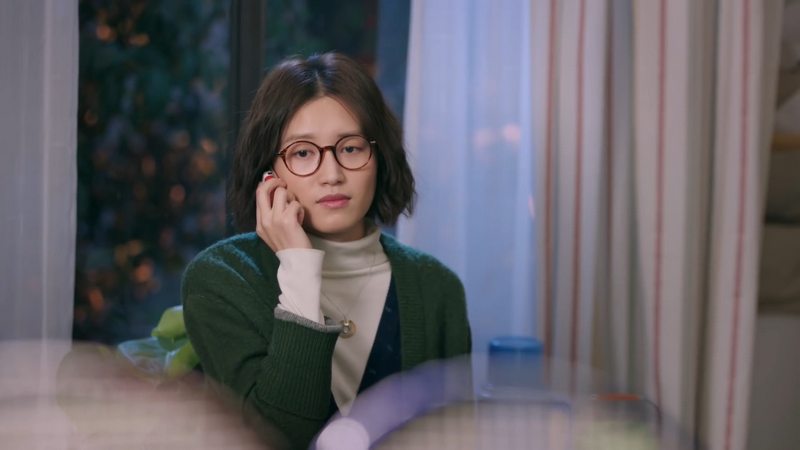 Mo Yuhua tells Su Yunjin she plans to go abroad to study. Su Yunjin says a change of environment may be what Mo Yuhua needs.
Cheng Zheng's office party takes place at a karaoke bar. Hanging out with his co-workers, Cheng Zheng calls Su Yunjin to say he is behaving himself. Unexpectedly, he bumps into Meng Xue, who is extremely drunk. He leaves Meng Xue in the care of his co-workers and then uses his phone to call someone.
Cheng Zheng waits outside the karaoke bar until Song Ming arrives. Song Ming thanks Cheng Zheng for letting him know and goes inside to take care of Meng Xue. Meanwhile, Cheng Zheng goes home.
Arriving home, Cheng Zheng looks at his house. The lights are on, which means Su Yunjin is still up. He smiles.
Cheng Zheng says he talked to Zhang Yue and Shen Ju'an, making it clear Shen Ju'an needs to stop bothering Su Yunjin. Su Yunjin smells perfume on Cheng Zheng and finds a strand of long hair on his shirt. Immediately, Cheng Zheng explains about bumping into Meng Xue. Su Yunjin says there is no need for him to be anxious because she believes him.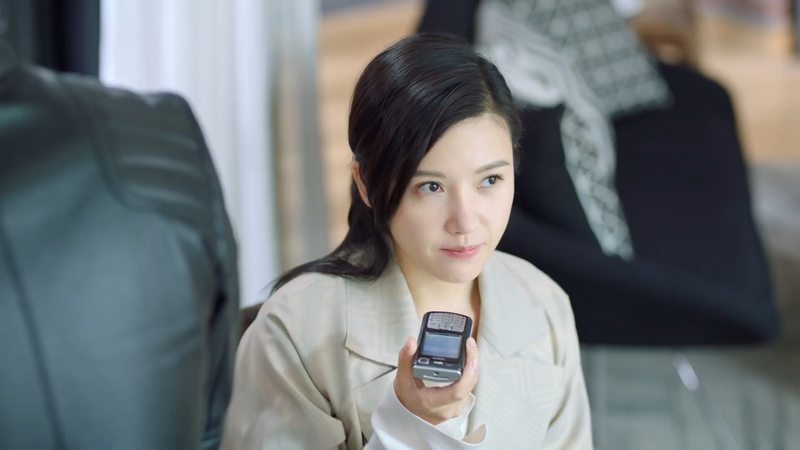 Su Yunjin calls Shen Ju'an, turning on her phone's speaker so that Cheng Zheng can hear the conversation. She tells Shen Ju'an the project is done. Also, she will transfer money to his bank account periodically to pay off the loan. From now on, they don't need to stay in touch. Cheng Zheng is pleased, trying not to smile.
Before going out on a date, Su Yunjin gives Cheng Zheng a scarf to wear. Actually, she wanted to knit one for him, but she's been too busy, so she had to buy it.
While Cheng Zheng and Su Yunjin are outside, there is a heavy downpour. Su Yunjin hurts her foot, so Cheng Zheng carries her on his back. He asks if she has gained weight, causing her to hit him playfully.
Cheng Zheng and Su Yunjin stop in front of a jewelry store. An employee invites them inside to escape from the rain. Su Yunjin buys a necklace for Cheng Zheng's mother. Cheng Zheng wants to buy couple rings, but Su Yunjin says it's more meaningful if he uses his own money, not his parents' money. He agrees to save his money and will come back in a few months.
Finally, Zhou Ziyi is well enough to leave the hospital. Instead of reserving a room at a restaurant, Cheng Zheng invites Zhou Ziyi, Mo Yuhua and Jin Zi to his house to celebrate. Zhou Ziyi doesn't understand why Cheng Zheng has turned into a cheapskate.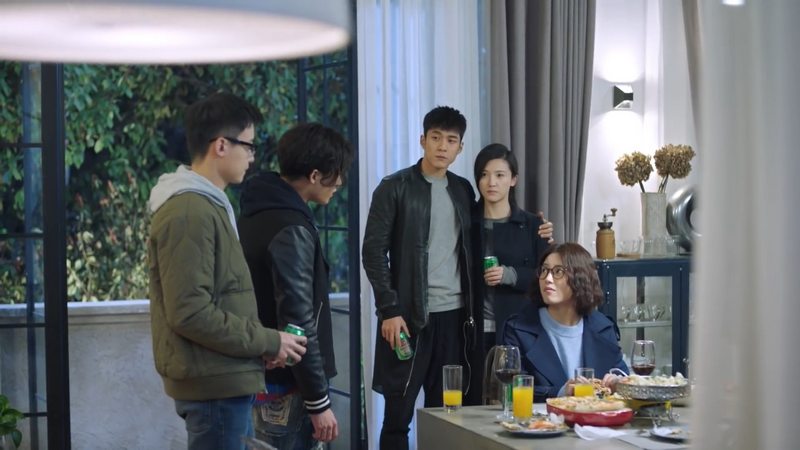 Zhou Ziyi's release from the hospital coincides with New Year's Eve. At midnight, Cheng Zheng, Su Yunjin, Zhou Ziyi, Mo Yuhua and Jin Zi gather at the windows to watch fireworks. With everyone in a good mood, Mo Yuhua breaks the news about going abroad to study.
After the party, Zhou Ziyi and Mo Yuhua stay at Cheng Zheng's house for the night. Su Yunjin can't imagine what it would be like if Mo Yuhua were to go abroad and be far away. Mo Yuhua says Su Yunjin will be fine because Su Yunjin has Cheng Zheng.
Cheng Zheng doesn't understand why Zhou Ziyi got married because it seems Zhou Ziyi cares about Mo Yuhua. However, Zhou Ziyi isn't in the mood to talk about his wife or Mo Yuhua.
Zhang Yue calls Cheng Zheng in the middle of the night. Sensing an emergency, Cheng Zheng rushes to see her.
Cheng Zheng can't remember the last time he saw Zhang Yue cry. Zhang Yue says Shen Ju'an secretly started a company. She doesn't know if Su Yunjin is in on the scheme, though Su Yunjin recently did a project for Shen Ju'an. Cheng Zheng yells at Zhang Yue to stop making excuses for Shen Ju'an. What Shen Ju'an has done doesn't just hurt their family but Hengkai Company!!!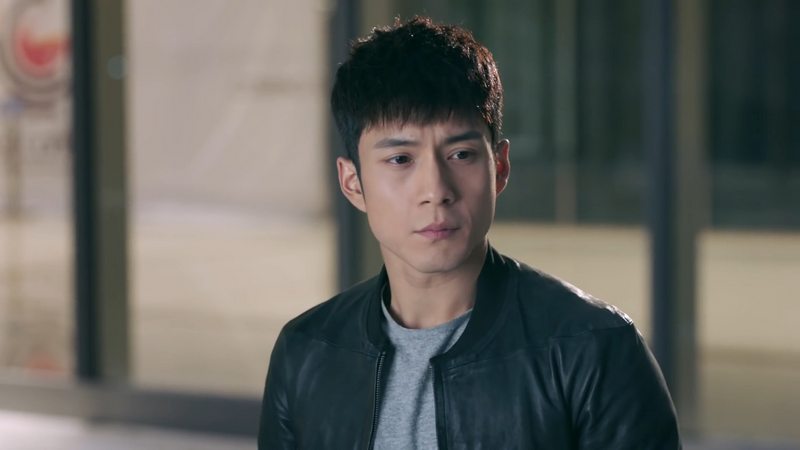 Cheng Zheng thinks about how well Su Yunjin treats him. Has she been deceiving him all along?
Su Yunjin and Mo Yuhua can't sleep, ever since they heard Cheng Zheng leave the house.
When Cheng Zheng arrives home, the house is dark. He texts Su Yunjin, wanting to talk to her if she is still awake.
Su Yunjin comes out of her bedroom to talk to Cheng Zheng. After finding out about Shen Ju'an, she denies knowing anything about it. Nevertheless, Cheng Zheng is disappointed in her. He says she would've realized Shen Ju'an was lying if she bothered to check carefully. At this moment, the only thing she can do is apologize.
The commotion wakes up Zhou Ziyi, who decides to sleep on the sofa in the living room instead of going back to Cheng Zheng's bedroom. Obviously, Cheng Zheng is in a bad mood, and Zhou Ziyi wants to avoid him.