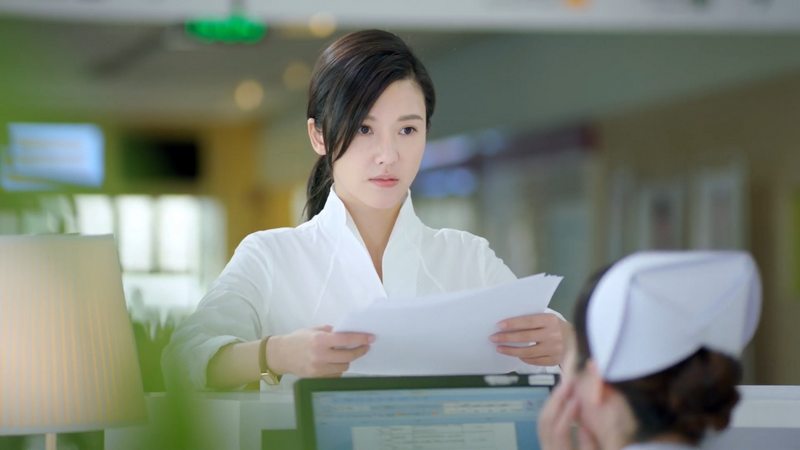 Wanting to get lunch for her mother and Uncle Ding, Su Yunjin asks a nurse about lunch passes. Handing the lunch passes to Su Yunjin, the nurse says this check-up package is costly and wishes her boyfriend is generous towards her parents like Su Yunjin's boyfriend.
Cheng Zheng hurries back to the wellness center and sees Su Yunjin. Su Yunjin thinks he is using his parents' money, so she wants to pay him back. He says he makes his own money by selling his designs. For example, he just closed a deal with a company.
It's time for Su Yunjin's mother and Uncle Ding to leave Shanghai. While saying goodbye to Cheng Zheng, Uncle Ding asks if the fainting incident created trouble between the young couple. Cheng Zheng says he and Su Yunjin always argue over little things, so what happened isn't a big deal.
Su Yunjin's mother tells Su Yunjin to be good to Cheng Zheng. He is a bit immature, but he truly cares about Su Yunjin and treats her well.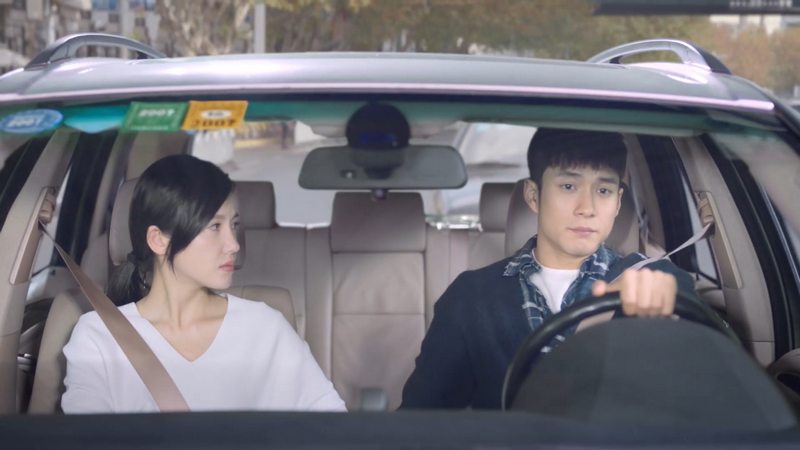 Su Yunjin feels tired, so she doesn't want to go to a dinner organized by Zhou Ziyi. Cheng Zheng says she must go because Zhou Ziyi will announce something important. She is shocked to learn that Zhou Ziyi has married. Immediately, she worries about Mo Yuhua. Cheng Zheng also feels bad for Mo Yuhua, but what can they do? They can't force Zhou Ziyi to like Mo Yuhua.
Cheng Zheng drops Su Yunjin off at her company. He sees CEO Xu and wonders why CEO Xu looks familiar.
Su Yunjin apologizes to CEO Xu for what happened with Chuck. CEO Xu tells her not to worry because she tried her best. Even if she waited at the hotel, Chuck wouldn't talk to her. At this moment, Chuck is probably on his way back to the US.
Su Yunjin calls Mo Yuhua to check if Mo Yuhua will go to Zhou Ziyi's dinner. Su Yunjin wants to warn her friend about Zhou Ziyi's marriage, but in the end, she couldn't do it.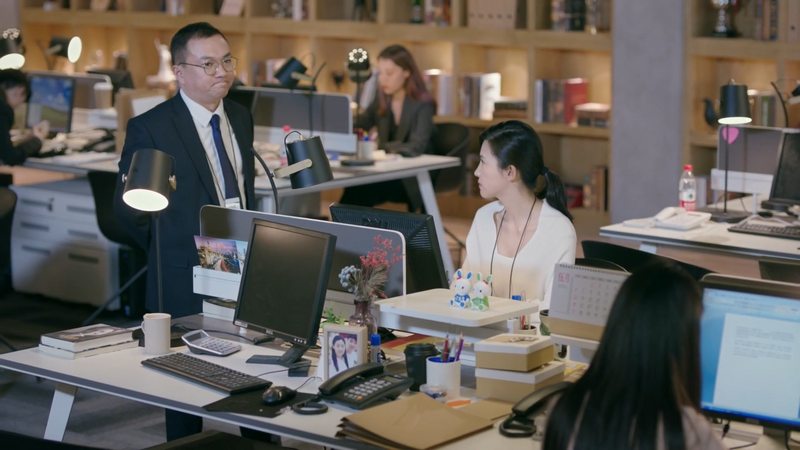 Brother Li tells Su Yunjin that CEO Xu will allow them to finish their project. Although happy, Su Yunjin doesn't know if they have enough funding. Brother Li thinks they can rely on Zhang Yue to help with expenses because she is in a relationship with Shen Ju'an, who is in charge of the project for Hengkai Company.
Cheng Zheng goes to Su Yunjin's dorm and packs up her things. Unaware that Su Yunjin's plant is a gift from him, her roommate tells him to take good care of it because Su Yunjin treasures it. In her opinion, Su Yunjin hasn't met a good guy. He says he will be the only guy in Su Yunjin's life from now on.
The items Cheng Zheng ordered arrive at his house, including a teddy bear for Su Yunjin.
At the end of the workday, Su Yunjin sees Shen Ju'an at her company. The meeting between Shen Ju'an and Brother Li has ended, so she offers to show Shen Ju'an out since she is leaving, too.
Su Yunjin congratulates Shen Ju'an on his marriage. She says she and Uncle Ding have saved enough money. Finally, she can pay back the loan from Shen Ju'an.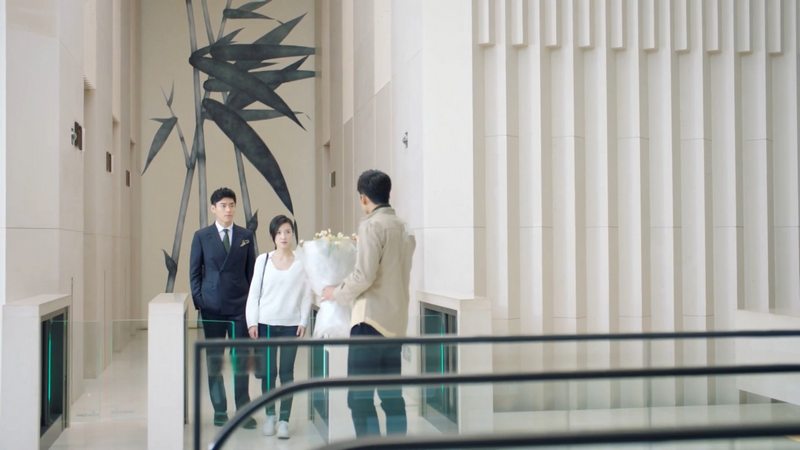 With flowers in hand, Cheng Zheng looks for Su Yunjin. His mood turns bad when he sees her and Shen Ju'an together.
As soon as Shen Ju'an goes away, Cheng Zheng tells Su Yunjin to let him know if she sees Shen Ju'an again. Su Yunjin says she can't avoid Shen Ju'an because their companies are collaborating on a project. She doesn't understand Cheng Zheng's jealousy because Shen Ju'an is married, and married to Cheng Zheng's cousin of all people!
Cheng Zheng and Su Yunjin attend Zhou Ziyi's dinner. The other guests are Mo Yuhua, Jin Zi and Meng Xue. Zhou Ziyi gives Mo Yuhua a necklace to thank her for being by his side. Then Zhou Ziyi tells everyone about his marriage and invites them to his wedding. Devastated, Mo Yuhua returns the necklace back to Zhou Ziyi and hides her heartbreak by getting drunk.
Cheng Zheng pulls Zhou Ziyi outside to yell at him for not being considerate of Mo Yuhua's feelings. Zhou Ziyi says Cheng Zheng is equally heartless when it comes to Meng Xue. After all these years, Cheng Zheng still ignores Meng Xue despite knowing how much she likes him.