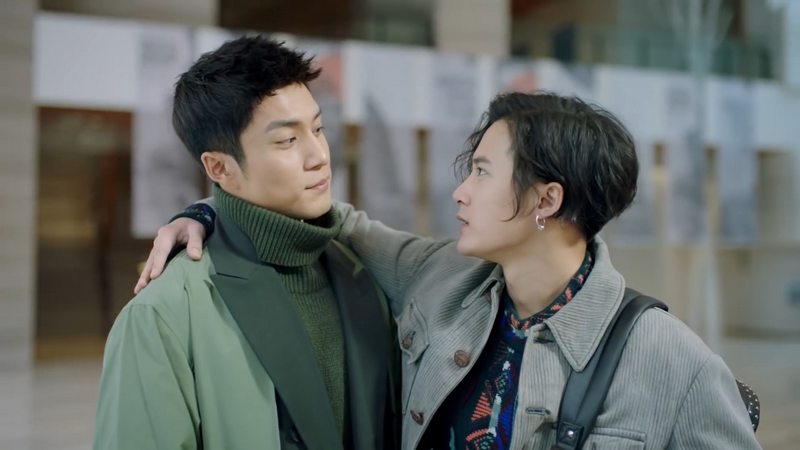 Participating in the final of the architecture competition, Cheng Zheng finishes early. He doesn't want his father to know because he wants to succeed on his merit. The top 10 have to present in front of the judges. Zhou Ziyi asks what Cheng Zheng plans to do, wear a mask?
It's Zhou Ziyi's birthday. Su Yunjin gives him a cake, Cheng Zheng gives him a video game, and Mo Yuhua gives him a scrapbook of his photos in high school. By accident, Zhou Ziyi tears a snapshot of him and Mo Yuhua. To break the tension, Su Yunjin proposes a toast to Zhou Ziyi. Cheng Zheng seizes her glass since she can't handle alcohol.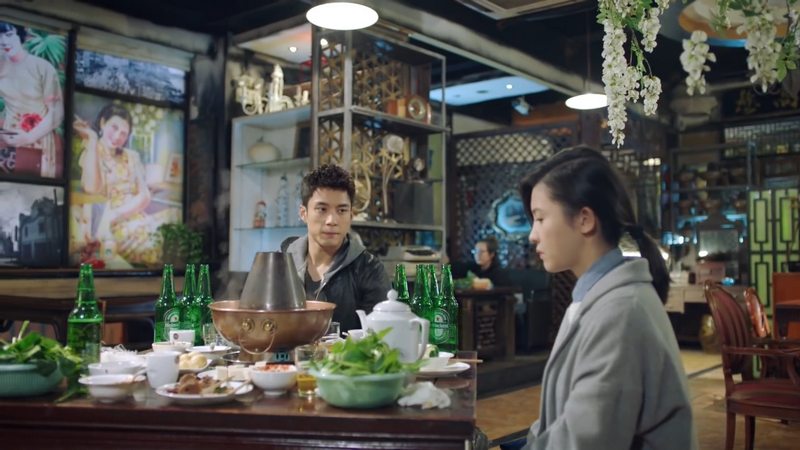 After drinking too much, Zhou Ziyi goes outside to get fresh air, so Mo Yuhua follows him to make sure he is all right. Cheng Zheng and Su Yunjin are alone by themselves. Cheng Zheng apologizes for helping Su Yunjin's family without her permission. He hopes she can stop treating him like an enemy. Su Yunjin denies doing that.
Zhou Ziyi is drunk, so Cheng Zheng has to take him home. Before leaving, Cheng Zheng gives Su Yunjin money to pay for the meal. Su Yunjin hesitates, not sure if she should take it. Cheng Zheng presses the money into her hand and says he will make Zhou Ziyi pay him later.
A waiter alerts Su Yunjin and Mo Yuhua about the scrapbook. Zhou Ziyi already left, so Mo Yuhua takes it.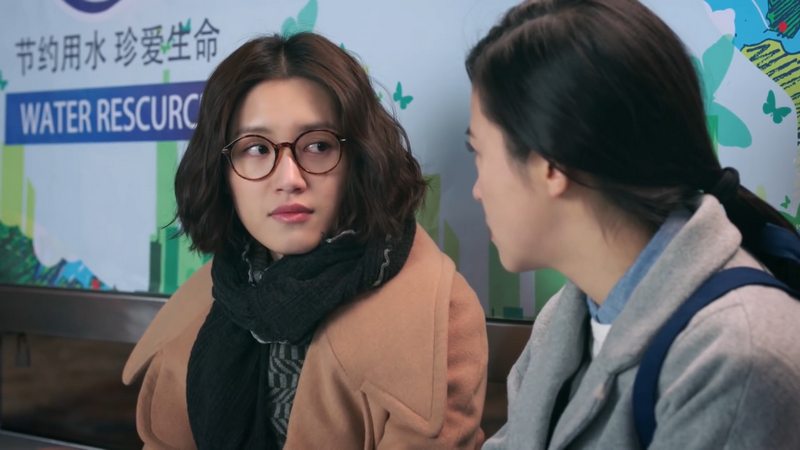 Mo Yuhua looks at the picture torn by Zhou Ziyi. Back in high school, it took all of her courage to ask him to take that picture with her. She doesn't know how he moves from one girl to another whereas her heart is stuck on him after all these years. Su Yunjin comforts her friend as best she could.
Cheng Zheng brags to Zhou Ziyi about making the top 10 of the architecture competition. The list of finalists has been released, so Cheng Zheng has to go home and explain what he has done to his father. He reminds Zhou Ziyi to apologize to Mo Yuhua for tearing the scrapbook. Zhou Ziyi realizes he doesn't know what happened to it.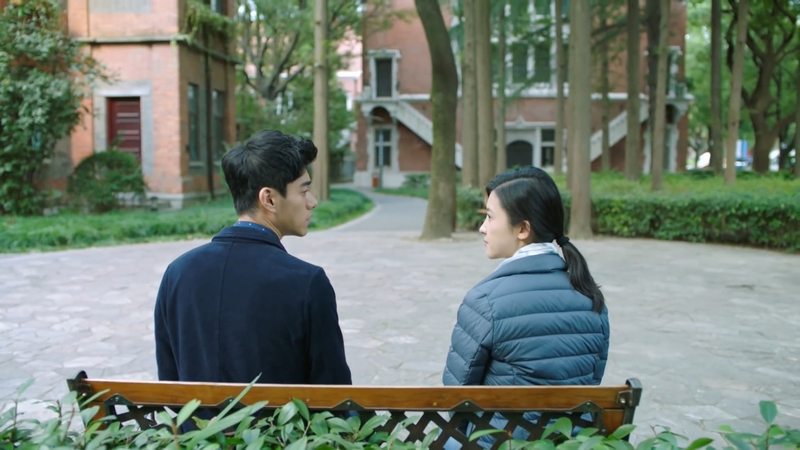 Su Yunjin buys Shen Ju'an's favorite food from the school cafeteria, but he's not in the mood to eat anything. He asks her which is more important: self-respect or ambition? She says she wouldn't trade her self-respect to achieve her ambition. He says that's because she isn't ambitious. Knowing why he wants to see her, she speaks first. She breaks up with him.
Returning home, Cheng Zheng couldn't avoid his father, who scolds him for entering a national competition even though he lacks experience. Moreover, Cheng Zheng doesn't seem serious about the competition. In contrast, Cheng Zheng's mother is proud of him for making the top 10. Consequently, with the backing of his mother, his father can't give him a hard time.