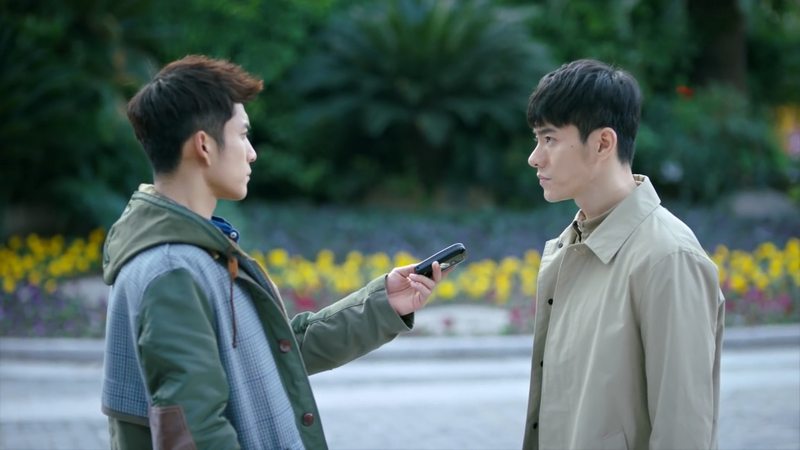 Cheng Zheng confronts Shen Ju'an, accusing him of dating Su Yunjin and Zhang Yue at the same time. He dares Shen Ju'an to call Zhang Yue and tell her he is with Su Yunjin. Shen Ju'an says Cheng Zheng has no right to lecture him or tell him what to do.
Although busy at the hospital, Mo Yuhua calls Su Yunjin, reminding her to rest and drink plenty of water. Mo Yuhua will send more medicine, and Su Yunjin must remember to take it.
Zhou Ziyi likes Mo Yuhua's friend, but she rejects him. Concerned, Mo Yuhua follows Zhou Ziyi while he gets drunk. After he passes out, she calls Cheng Zheng to pick them up. Since it's late at night, their school is closed, so Cheng Zheng takes them to his place.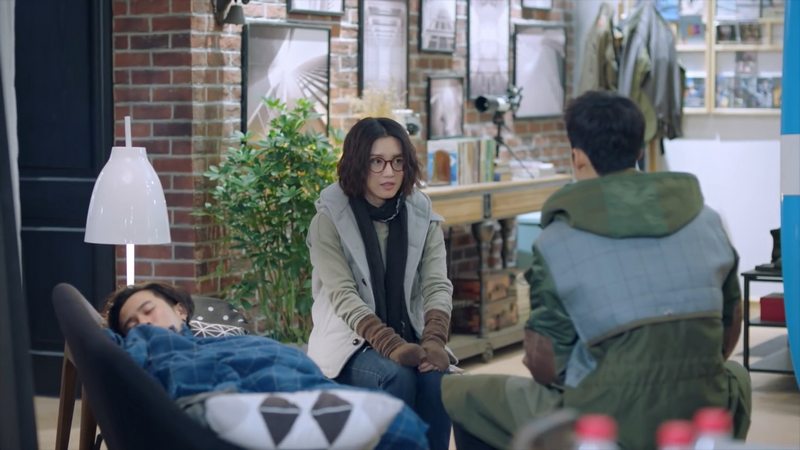 Cheng Zheng is curious why Su Yunjin likes Shen Ju'an, so he asks Mo Yuhua. Mo Yuhua lists Shen Ju'an's good qualities: intelligence, sociable, works hard to accomplish his goals and behaves in a mature manner. Shen Ju'an is the president of the Student Council and has won a lot of awards for the school.
Cheng Zheng can't sleep, disturbed by what Shen Ju'an and Mo Yuhua said. He realizes he has to be outstanding if he wants to compete with Shen Ju'an.
The next morning, Zhou Ziyi can't remember what happened during his drinking binge, suspecting he kissed someone. Cheng Zheng yells at Zhou Ziyi for thinking they kissed each other. In two hours, Cheng Zheng plans to return to Beijing for school. Zhou Ziyi thinks he is still asleep and dreaming. Since when does Cheng Zheng care about school?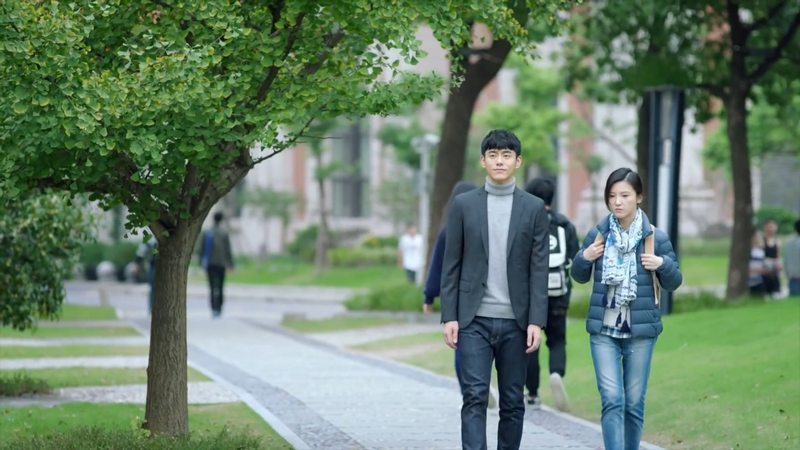 Finally, Shen Ju'an has free time to meet Su Yunjin. The school is far from Hengkai Company, and it's difficult for him to go back and forth. Knowing he is busy, she says maybe he should live near Hengkai Company so it's easier to go to work.
Su Yunjin and Shen Ju'an eat in the school cafeteria. He has to get something from the Administration building and wants her to accompany him.
While waiting for Shen Ju'an, Su Yunjin sees Zhou Ziyi and his father with the dean of the Physical Education Department. The dean wants to expel Zhou Ziyi due to bad grades and violating the rules by staying out all night. Zhou Ziyi's father begs and is willing to donate money to the school, so the dean gives Zhou Ziyi one more chance.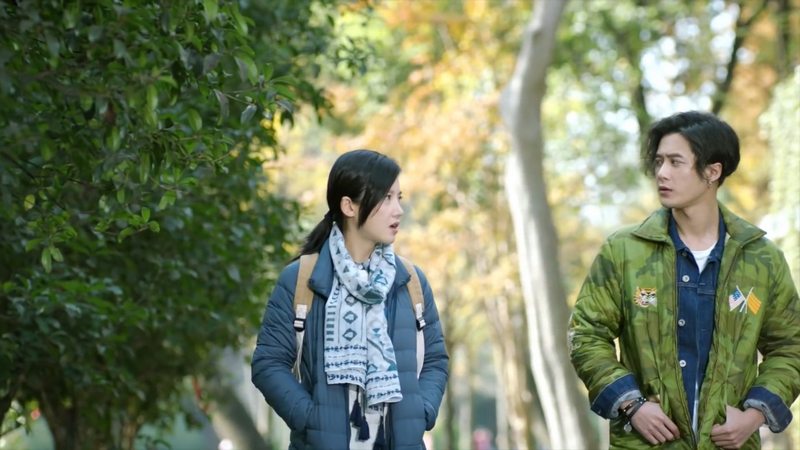 Su Yunjin tells Zhou Ziyi not to give his father a hard time. When he regrets how badly he treated his father, it would be too late because his father is gone. She is sad, thinking about her father, who passed away.
Cheng Zheng wants to be in an architecture competition. Chen Xiaoyu says there are only a few slots, so their school only selects from juniors and seniors. Since she is on the team that monitors the submissions, he asks her to accept his design.